About Carp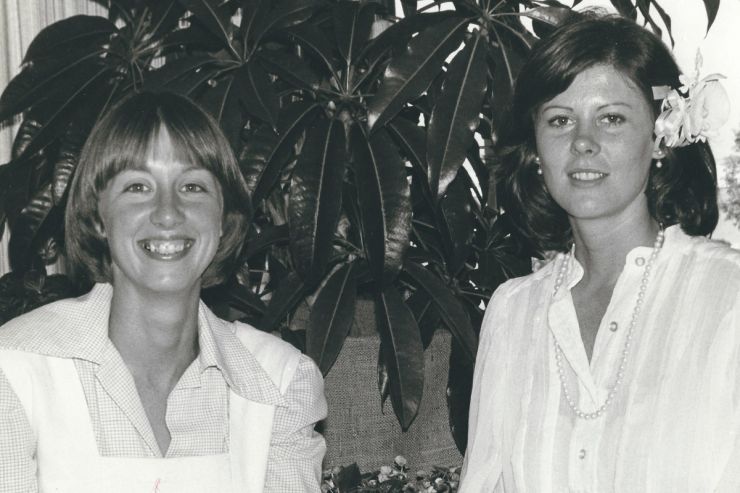 Image shows Barbara Burden and Marilyn Nix, co-founders of Carp.
In 1975, Barbara Burden and Marilyn Nix formed Carp in Venice, Calif., to support artists, and sponsor presentations of contemporary artworks in diverse media in various locations.
Unlike a museum or commercial gallery, Carp never maintained permanent space for exhibition. Alternatively, Carp helped artists locate proper environments for presentations and performances of alternative forms of fine art in Los Angeles, San Francisco and New York, linking informal-art communities from coast to coast. While telephone calls between members of said communities largely remained infrequent, correspondence by mail and get-togethers in person continue connecting artists and art-lovers who keep Carp alive.
In various projects since its inception, Carp has teamed with artists including Vito Acconci, Billy Alder, Dianne Blell, Chris Burden, Michael Brewster, Miles Forst, Terry Fox, Tom Marioni, Charles Christopher Hill, Kim Jones, Joyce Lightbody, Peter Lodato, Gordon Matta-Clark, Cynthia Maughan, Michael McMillen, Bruce Nauman, Dennis Oppenheim, Richard Sedivy, Ilene Segalove, Alexis Smith and Dorothy Wiley, among others.
Carp promotes both new and established types of visual arts, and encourages experimentation. Artistic choices are greatly increased when economic factors and environmental limitations are not factors in the immediate realization and exhibition of work, along with its subsequent presentation. Accordingly, Carp has sponsored activities in public spaces and private homes, on college campuses and over commercial television.
The tax-exempt, not-for-profit corporation has produced more than 20 exhibitions at temporary and alternative spaces, along with workshops at the Los Angeles County Museum of Art and other venues. The organization has received funding from the National Endowment for the Arts and the Janss Foundation, as well as individuals, and additional contributions through legal, accounting, mailing, and other professional services, as well as occasional donations of supplies and space.
Carp welcomes by email every question and comment.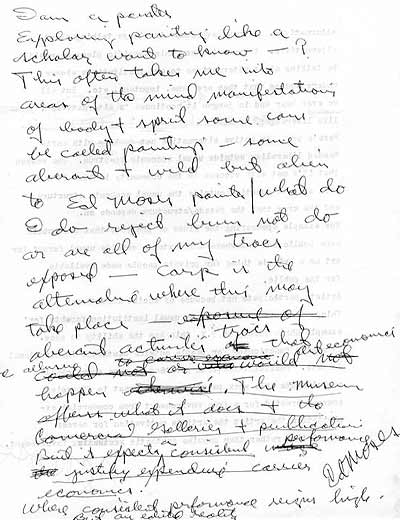 Image shows letter from Ed Moses to Carp.